Wedding Storytelling
Your wedding day should be about you and the story that will be told for years to come. It's important to choose a photographer that can tell the story of your wedding day in pictures. A great way of storytelling is with Fusion-Video set to music.
Rachelle_N_Ruben_1080p
Rene Diaz Photography is a premier wedding photographer in Binghamton NY. For the last 10 years we've been wedding storytelling for hundreds of brides and grooms.
If you're planning on have a wedding in Binghamton, New York or surrounding areas, we have a few recommendations--from a photographers point of view.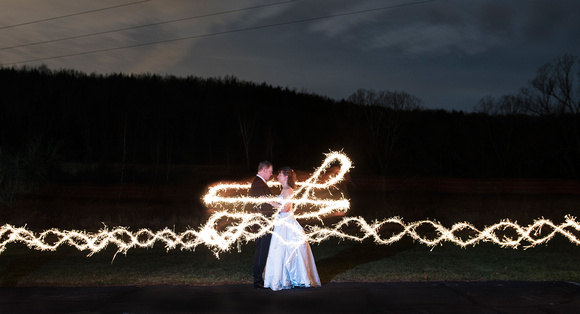 _OD22112ODP2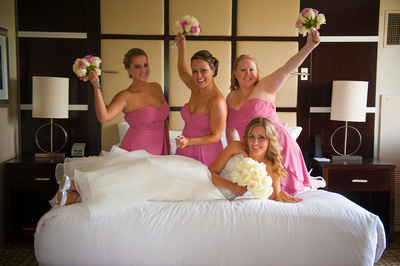 _ODP2328
We realize that planning a wedding can sometimes take as much as a year to put together, so, we suggest that you start early. The first step would be to find a church or venue to hold your wedding. There are a number of churches in the Binghamton area that are beautiful landmarks to have your wedding, for example;
Saint Patrick's Parish is a beautiful church which features a white marble altar mimicking that of a grand cathedral
Saint James Church in Johnson City, New York is gorgeous. Its giant stained glass windows surrounding the sanctuary are stunning. However, if a church does not appeal to you or if your time is limited you can hold both ceremony and reception in one location. Broome County features many recently restored hotels.
The DoubleTree by Hilton - Binghamton, NY

_ODP9102
is a great place to have a ceremony and reception, they vow to provide the utmost in support and resources to both prospective couples and wedding planners. From securing a block of guest rooms to designing a stylish hotel wedding. Their outdoor patio and gazebo make for beautiful wedding photos and provides a place where your happy hour can be hosted.
The Owego Treadway - Another great place to have your wedding and reception. Features 80 well-appointed guest rooms and suites with all the latest amenities, and 9 banquet and conference rooms to accommodate from 8-800 people. An indoor pool and fitness center right on premises can provide a place where your overnight guest can lounge around and relax prior to your wedding event.,
Traditions at the Glen -
Janelle_Britt_1080p
Now if you want to be pampered this would be the place to host your wedding. You and your bridal party can relax with a spa treatment. Their luxurious accommodations are surrounded by a scenic panoramic view. This historical destination is situated around a golf course, a waterfall, and beautiful trails. Ladies, while the men go golfing, you can have your hair and makeup done all in one location (while enjoying a mimosa).
Get married against a backdrop of elegant wineries, immaculate sunsets, and the pristine waters of Seneca Lake with style and luxury abound. The dedicated captain and crew will ensure that this special moment among 22 of your closest friends and family is undeniably a unique experience, comparable to the uniqueness of the love you and your partner share. Let us provide you a truly unforgettable and spectacular setting in helping you plan one of the most significant moments of your life. What better way to represent the commencement of a life-long journey of love than to embark on your very own personal journey aboard True Love?
Close your wedding celebrations with a reception on board True Love! Spend time with friends and family surrounded by sophistication and flair aboard this 1926 sailing yacht! Sail off into the seemingly endless waters of Seneca Lake as you set out on a voyage of life-long love with your partner. Allow our respectful captain and crew to be of service to you and your guests as you celebrate the journey ahead and the momentous occasion that just unfolded. True Love can host 22 of your closest friends and family for an extraordinary afternoon or evening of endless fun! Catering is available upon request
These are just a few suggestions of places to hold your wedding and reception, and we'll be happy to recommend others when you come in for a consultation.
Once you have confirmed your wedding date with the church and venue, your next step is to choose a photographer. See "Choosing A Photographer" for more details. Many bride's make the mistake by choosing a photographer at the very end of their planning, this can be a very disastrous because brides are now booking photographers a year ahead of their event. Many times I myself had to tell clients that their wedding day has been taken. In the northeast region the wedding season begins in May and ends in October. The months of June, September and October generally are the heaviest wedding months due to its beautiful seasonal changes.
After these major planning decisions have been made, you should be able to breathe a sigh relief.
Choosing A wedding Photographer
There are thousands of web sites you can go to get advice on how to choose a photographer. Choose a reputable website like
The most important part of choosing a wedding photographer is to be able to connect and find common ground with your photographer. 8 to 10 hours is a long time to be with someone you can't get along with. When a bride and groom tell us "we want you to photograph our wedding" what they're really saying is we want you to be a part of the most important day of our lives. My wife and I feel honored when we hear those words because whether it was our personalities, the work we do our prices or all of the above it makes us feel like we're part of their family.
The second most important is the investment you make in choosing a wedding photographer. Think about it for a minute, after the wedding is done and the flowers have dried up the reception hall is dark and empty, the music is a faded memory your photographs will be the most important and memorable part of your wedding day. Your wedding albums and pictures will be cherished for many years to come.
If you've done your research, you have probably asked yourself why does one photographer charge $700 and another $2000....good question! The answer can be a little complex but to put it in simple terms, digital cameras today are very inexpensive and take great pictures, therefore, many "want to-be" photographers will purchase a cheap camera, get some business cards made and "vualla...I'm a photographer!" There are some bride's that will trust a weekend warrior or an enthusiastic photographer hoping that a $700 investment will get a few good shots, that kind of a gamble can lead to a disaster, with very few great wedding images in which to remember your event by. Professional photographers on the other hand charge for their skill, talent and creativity. The many years of experience a professional photographer has developed will enable him or her to know--not guess, how to handle difficult lighting situations that are presented throughout the day (just to name one).
I don't think this is something you want an amateur to do.
Congratulations on your upcoming wedding....Rene Diaz Photography wishes you all the best!
Rene and Miriam Diaz
Binghamton wedding photographer.
"Wedding photographer Binghamton NY" "Rene Diaz Photography.com" "Photographers wedding Binghamton"